About Time
(Richard Curtis, 2013)
(Domhnall Gleeson, Rachel McAdams, Bill Nighy)
"I just try to live every day as if it was the final day of My Extraordinary, Ordinary Life."
A movie must be damn great for me to be able to watch it, and rave about it after seeing it when the leading man looks like one of my least favorite reality contestant ever. That is About Time with its lead actor, Domhnall Gleeson, whose resemblance from John Cochran (winner of Survivor: Caramoan) is unbelievably uncanny! I actually might have forgiven Cochran already only because of Gleeson in this film. Also, You shouldn't be surprised that this one is good as it is directed by Richard Curtis, known for his classic romantic comedy films (writer of Four Weddings and a Funeral, Notting Hill, Love Actually and Bridget Jones to name some), and this one is a great addition to his filmography which I predict will be considered as one of his classics many years from now.
Gleeson plays this young man, Tim, who seem to always fail in finding love but not until his father (Bill Nighy) revealed that men in their family can travel in time.
Based on its trailer, I expected that it would just be another light-hearted, overly romantic and perhaps a tearjerker that will make me feel good. I was right about those but I walked out of the theater gaining more. It's not your usual romantic chick flick because it's actually more of a film about life and family, and that's the reason why I love it so much! It also probably helps that the voice of the story is coming from a guy, which makes it more relatable for men, but hell, sure women would like it too as its probably the cutest film there is.
I love Rachel McAdams since The Notebook. She plays Mary here, the love interest of Tim. She has this amazing aura that's always present in her films and she delivered yet another charismatic performance in this despite her character being underwritten. That is possible with the huge help of Domhnall Gleeson (whom I just found out that he was on Harry Potter as Ron's brother, Bill).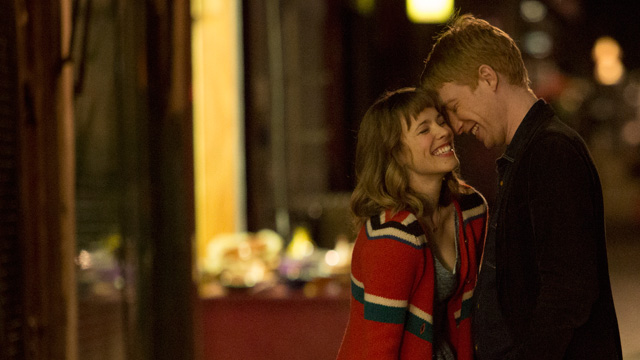 Gleeson and McAdams have a terrific chemistry and I'll go ahead and say that Gleeson is probably the best leading man for McAdams in all of her romantic films (yes, I like their chemistry more than Ryan Gosling in The Notebook). The supporting characters also contribute to why this film is such a freakin' charmer. From Tim's super adorable and quirky sister (Lydia Wilson) to Tim's loving and supportive father played by the ever charming Bill Nighy, to the sarcastic friend of Tim, Harry, who's very reminiscent of Chandler of Friends (except he's way more sarcastic), to Uncle Desmond who will make everyone laugh with his peculiarity and I would go on and on, but this ensemble really worked out!
It will make you blush and cringe at the same time, not because what you see is bad, but because it makes you smile and feel good despite the awkwardness of the scenes. There are several moments in the film when I thought that the relationship of Tim and Mary would falter but the story always go the right way for them and for the audience.
The lesson one would get from this film has already been showcased in many films from the past, which is, as its title indicated, time, but for me it's still worth the time to watch it. Heck, I think it's also worth the money to see it in a movie house. I'm already aware of the importance of time in our lives but About Time is a great reminder that everyone should really live their lives like it's their last. See, I'm getting sentimental again! Sue me. :))
I couldn't end this writeup without mentioning its sweet soundtrack which includes some of the most overused and mainstream songs like Friday I'm In Love, Nelly and Kelly Rowland's Dilemma, Sugababes' Push the Button but it also has a LOT of beautiful tracks that I've never heard before. Almost all of the tracks are in my iPhone playlist now. :) It also has Il Mondo in it, their wedding song. I never thought I would put Il Mondo on repeat. Never. I was introduced to this song because my father loves to play it when I was a kid. I've always thought it's insanely old fashioned. After watching the film, it's still old fashioned but man, they used it perfectly! Watch out for the wackiest wedding scene you'll ever witness! Also, I've never liked Ellie Goulding, but her cover of How Long Will I Love You, originally sung by The Waterboys, is fantastic. There are actually two renditions of this song in this film, the first one's by Ellie Goulding and the other one will probably known as the best track associated with the film because it was played in a very cute montage of Tim and Mary celebrating their lovely relationship.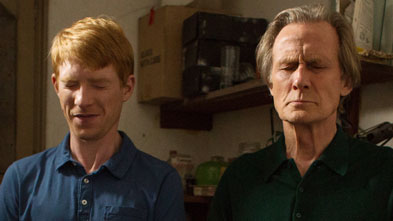 Make no mistake, this film is unrealistic as Santa Claus. It also has some inconsistencies and loopholes with its time travel rules. But no one can take away the roller coaster of good emotions you'll get from this film. It's a romantic love story but it's also a wonderful love story of a father and son that will surely touch most, if not all, of its viewers. Let's face it, we don't see lots of sweet and feel good films lately that's why I highly recommend this film because this one will provide the good vibes we long for our lives from time to time.